music links
Moshcam
HD videos of your favorite band performances.
---
Blip
Start your own internet radio station.
---
Pollstar
The concert hotwire.
---
MusicHawk
Everything you want to know about your bands.
---
Last.fm
Free internet radio and more.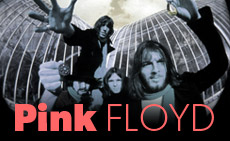 As you can see from my album listings, I have a lot of Pink Floyd albums. The reason? When you find something that you can't truly get enough of, like a drug, you tend to fill yourself with everyth...
» read more